Club News
1
#SameGoals - last chance to enter!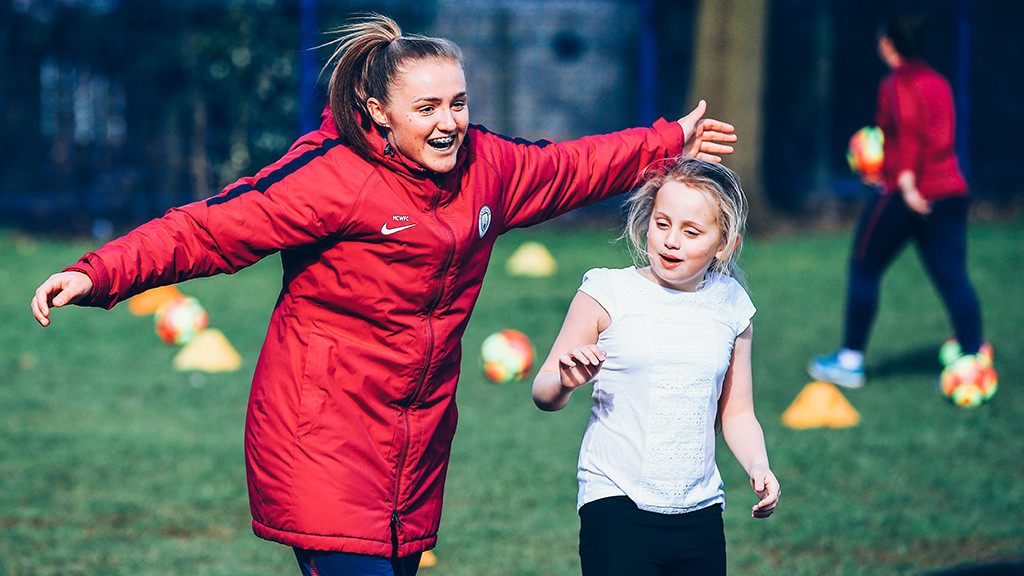 SAME GOALS: Manchester City launch #SameGoals to encourage girls' participation in football
There's only a limited time to join our #SameGoals campaign as we continue to encourage more girls to play football - whatever their background.
To take part girls simply need to send in footage that shows them scoring or saving a goal. For every video the Club receives we will send out a limited-edition football.
To enter, videos should be uploaded to Twitter or Instagram tagging @ManCity and using #SameGoals.
Hundreds of entries have come in from around the world so far, with youngsters from the UK, China, USA, India, Brazil, Uruguay, Sri Lanka, Australia, South Africa, Spain, Netherlands and Thailand taking part
The competition closes on Monday 30 April at 5pm BST.
Take a look at some of the entries below and submit your own!
Here we go @ManCity @JillScottJS8... #SameGoals tired legs after a cold wet training session! pic.twitter.com/gdSewsX3wT

— AJayyyy (@Johnson120308) March 23, 2018
---
#SameGoals - My 1 year old daughter already a City fan 😍 pic.twitter.com/rgd5R90Ah3

— Antariksh Shukla (@AntarikshShukla) March 23, 2018
---
@mancity #samegoals my friends reactions at the end 😂 pic.twitter.com/bx8n93sGuA

— Rayan (@RayannXIX) March 23, 2018