Club News
1
City DNA #46: Planes, trains… and fishing trawlers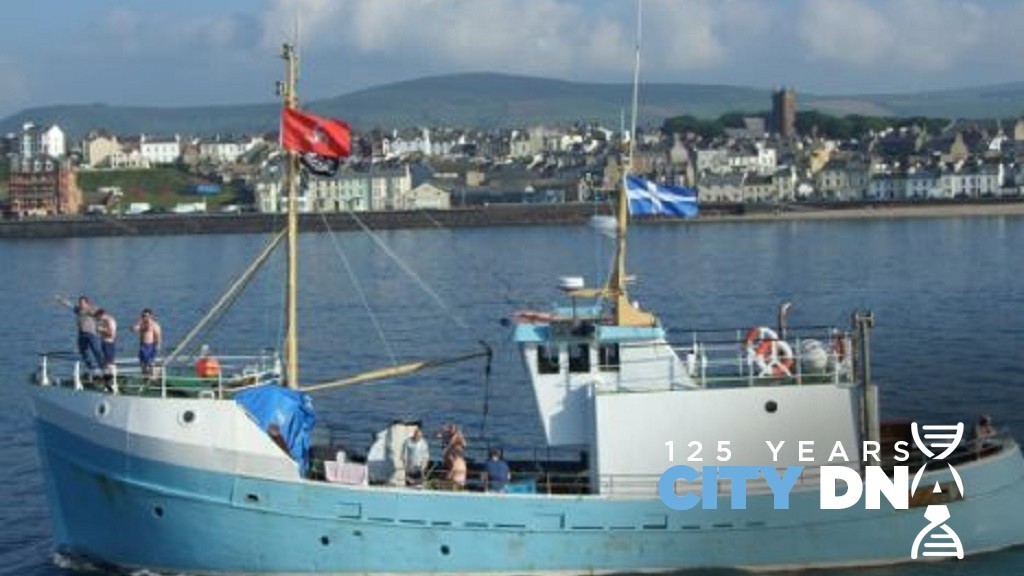 There are some stories that could apply to any football club, but there are others that could only be Manchester City.
This is one of them.
Picture the scene… it is the summer of 2008 and City have just been drawn against EB/Streymur from the Faroe Islands in a UEFA Cup qualifying match.
Supporters who travel far and wide with the Club and rarely miss a game – and they are legion – are on the phone or laptop the moment the draw has been made to enquire about flights and hotels.
The issue was, this was no ordinary destination and fans quickly discovered that getting to the Faroes capital of Torshavn was not going to be easy – or cheap.
Many of the options included flying via Budapest and Copenhagen and some would take a duration of 16 hours or so.
Plus there was the small matter of cost, with flights anywhere between £300 to £500 – when you throw accommodation, food, other travel and match tickets in, it's fair to say that £1,000 would be the average cost to watch City take on EB/Streymur at the Torsvollur Stadium.

But despite the numerous hurdles, financial implications and all-round difficulties that lay before them, a few hundred hardy souls were determined to get there, one way or another.
One group though went a little bit further than clearing a few hurdles. A lot further.
So, if you can't fly, get the train or drive somewhere, obviously you hire a fishing trawler to take you to your destination, right?
Have you read...?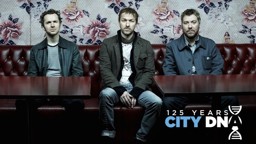 Well, that's exactly what one hardy bunch decided to do and, as you'd expect, they received nationwide media interest as a result.

The journey began with the not insubstantial seven-hour drive to Aberdeen, before boarding a 12-hour overnight ferry to Lerwick on the Shetland Isles.
From there, it was on to the 14-berth The Three Sisters and full steam ahead to the Faroes, some 26 sailing hours away.
Football magazine Four Four Two got on board (not literally), by supplying the beer for the journey – with the arrival scheduled for Thursday, the day of the game.
Like all great plans, there was a risk, and on this occasion, that was Mother Nature herself.
The Three Sisters was washed up by high seas and they were forced to return to the Shetlands and seek alternative transport.
One of the party, Dave Scally recalled: "The sea was too rough. The skipper sank his last boat, too! We were stranded, then a City fan who by chance was doing some PR work for the Faroe Islands, helped out together with The Sun newspaper, Thomas Cook and Atlantic Airways to fly us over. We flew on the plane that had just dropped the City team off in the Faroes!"
Scally would remember the journey more than most, as he was rushed to hospital just after seeing City beat EB/Streymur 2-0 thanks to goals from Martin Petrov and Didi Hamman in Mark Hughes' first game in charge.
Scally had to have his appendix removed in an emergency operation but contracted an infection afterwards and was forced to stay in hospital for a few days during which he became something of a celebrity as local media covered his epic journey and subsequent hospitalisation.

Even the Streymur manager came to visit, carrying most of the club shop with him as gifts for the stricken City fan.
"I was on the front page of the Faroes national newspaper so everyone knew me," recalled Scally.
"When I got out of hospital and we went walking in town people were stopping us and saying, `You are the guy from Manchester, how are you?'
Godzilla versus Frankenstein's Monster...?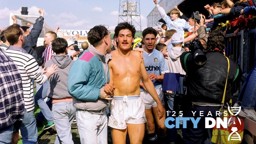 "I was just lying in bed one day when the manager of the Streymur team, Siggy Clementsen, came in to see me.

"I didn't know he was coming; I didn't even know who he was until he introduced himself. He was really nice. My brother had come over to see me when I got ill and he asked us both how we were going to get home.
"He said the team was flying back here on a 60-seater for the next game against City in Barnsley and they could give us a lift. He even came to pick us up in his car to take us to the airport. I got him a City shirt made up as a thank you gift."
And that is the tale of City's trip to the Faroes – and what dedication can do for you!