General
9
Day 2: Young Leaders Summit
More than 60 Young Leaders continued their training as part of the 2019 Cityzens Giving Young Leaders Summit, supported by official Summit partner Etihad Airways.
In their second full day in Manchester the sessions focused on developing their skills and confidence to deliver life-changing community football sessions in their local communities.
With support from City in the Community coaches, the Young Leaders were taken through community coaching sessions at City Football Academy. Following the training they then developed new football sessions to deliver in local primary schools today.
Alongside the practical training sessions yesterday, a group of the Young Leaders met with senior leaders from across City Football Group. They engaged in a speed networking session to find out about their projects, to discuss what makes a good leader and they challenges they have each faced and overcome.
Yasmine, 18, a Young Leader at the Soccer Bloc project in New York City expressed her enjoyment of the Summit so far:
"Every session has been an educational lesson we can apply to ourselves and to the young people at our projects"
Throughout the rest of the week, Young Leaders will have the opportunity to take part in further leadership sessions, a Women's World Cup themed football tournament and a youth-led football festival for local school children from across Manchester.
Young Leaders who are in Manchester for the second time will today have the opportunity to take part in a Dragon's Den style session with Manchester City's official water technology partner, Xylem. They will develop and present an inclusive football programme that will raise awareness about global water issues and provide life-saving education about safe water and sanitation.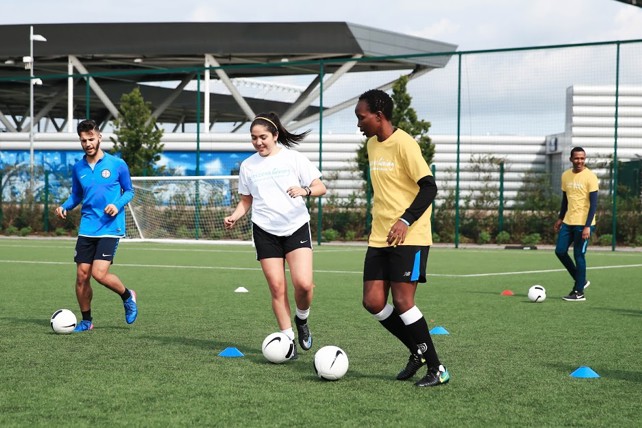 EYES ON THE BALL: Young Leaders focus on close-contact dribbling techniques
1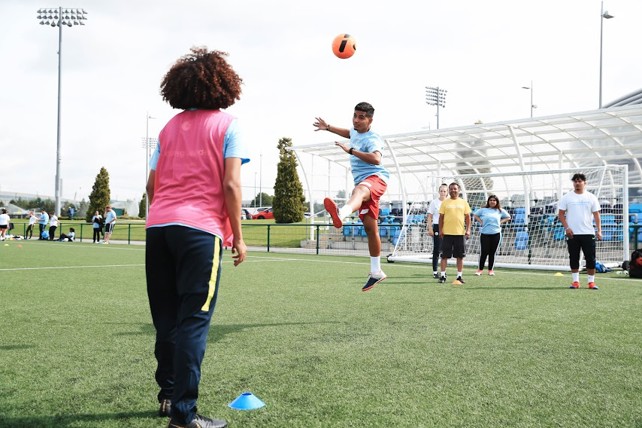 AIRBOURNE: A Young Leader leaps to head the ball
2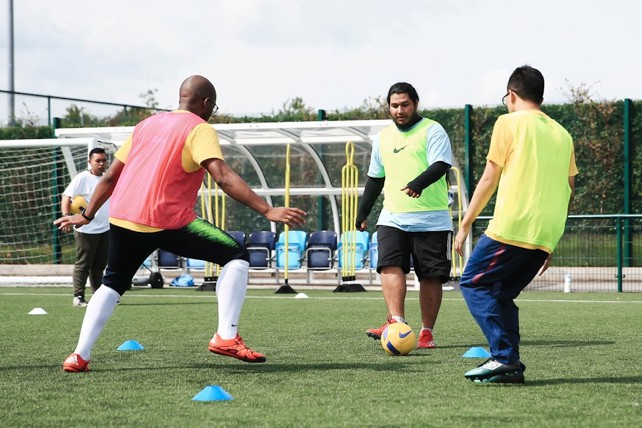 OUTNUMBERED: Two Young Leaders attempt to evade the defender
3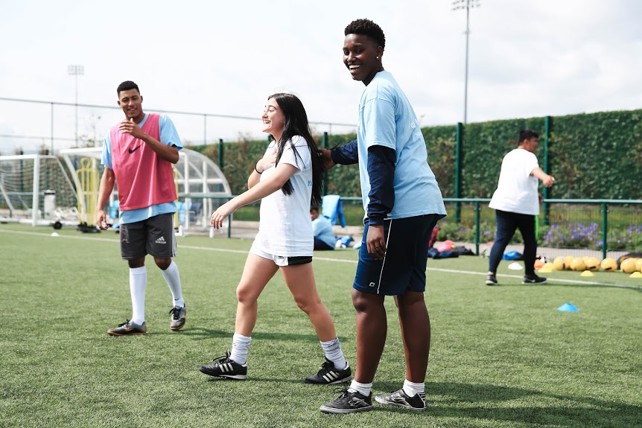 BETTER LUCK NEXT TIME: A Young Leader consoles her counterpart after a close game
4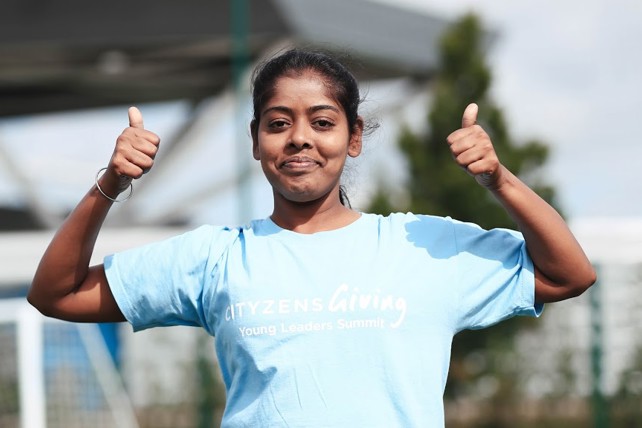 BIG THUMPS UP: One of our Young Leaders gives her seal of approval
5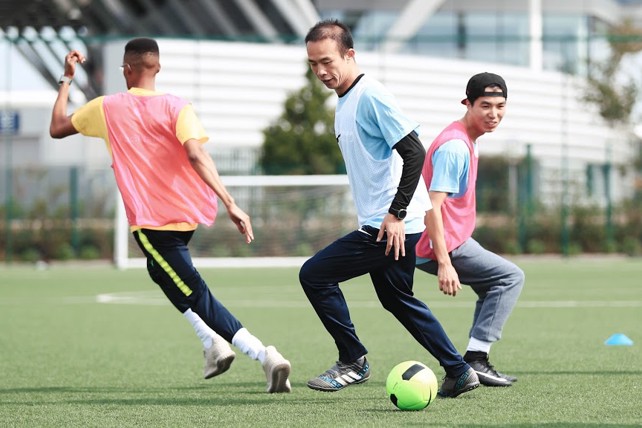 WRONG DIRECTION: A Young Leader twists out of a tricky situation
6
LEARNING & SHARING: Young Leaders explain about how they help young people at their projects
7
FUN & GAMES: Young Leaders and City Football Group staff enjoy getting to know each other
8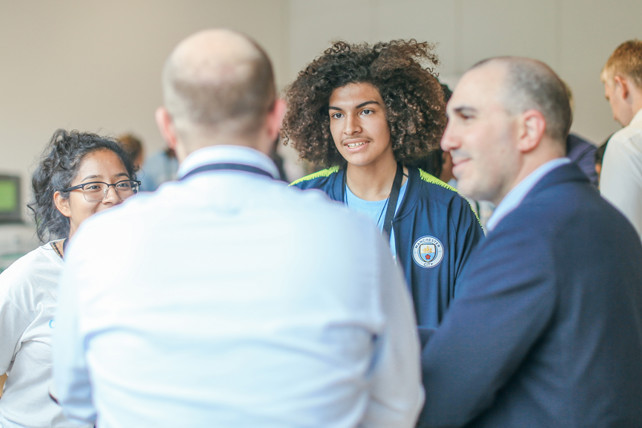 TELL ME MORE: Young Leaders find out about life at Manchester City