Media Watch
1
Media Watch: City target Turkish defender?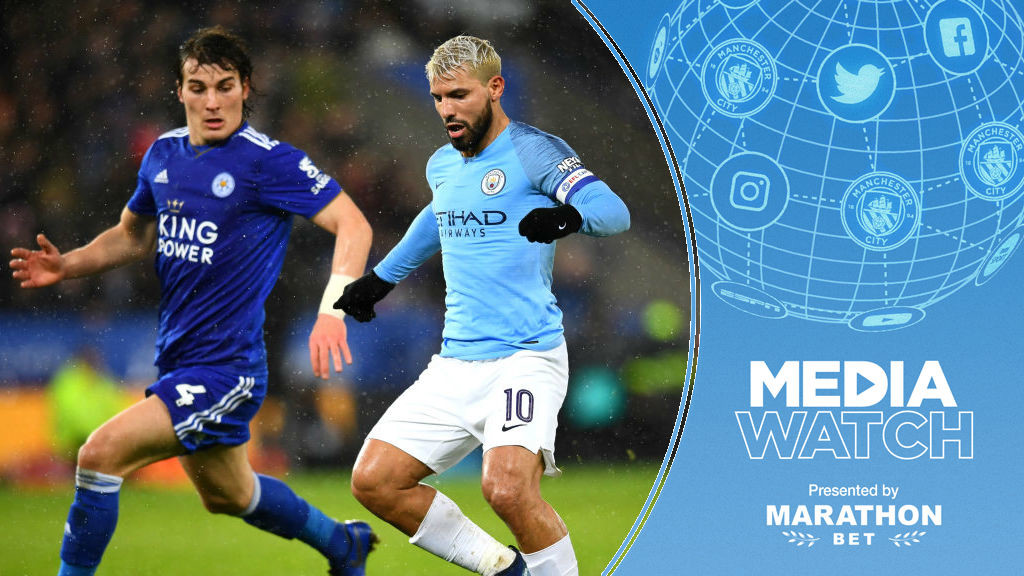 MEDIA WATCH: City are being linked with a move for Caglar Soyuncu.
With the January transfer window one month away the rumour mill is creaking back into life.
City have been linked with a move for Premier League centre-half in Sunday's newspapers, while elsewhere Danny Murphy believes Pep Guardiola's side could overturn the 11 points separating us from Liverpool at the top of the league.
Transfer gossip
The Sunday Times: City target Caglar Soyuncu (Subscription required)
Writes Jonathan Norcroft: "Manchester City have targeted Caglar Soyuncu as a potential long-term replacement for Vincent Kompany in defence — with Pep Guardiola increasingly likely to stay and oversee the rebuilding of City's squad.
"The Premier League champions face serious difficulties in persuading Leicester City to sell the highly rated Turkish player.
"However, the 23-year-old fits the profile for the centre-back Guardiola wants: a ball-player who excels in possession but is also rugged."
Opinion
Daily Mail: If City slip again then it's all over and the title will be on its way to Liverpool
Writes Danny Murphy: "I know that is what champions do, win when they are not playing well, but I would feel more confident in saying it is all wrapped up if they were playing well and were 11 points clear at the top.
"Man City have still got some fight in them even if they did throw it away against Newcastle. They created enough chances but they just keep giving away goals.
"I just think that with the Club World Cup coming up this month — and City's quality — that Liverpool could still go on a dip and City go on a run."