Picture Special
9
Training: City are the Torque of the town!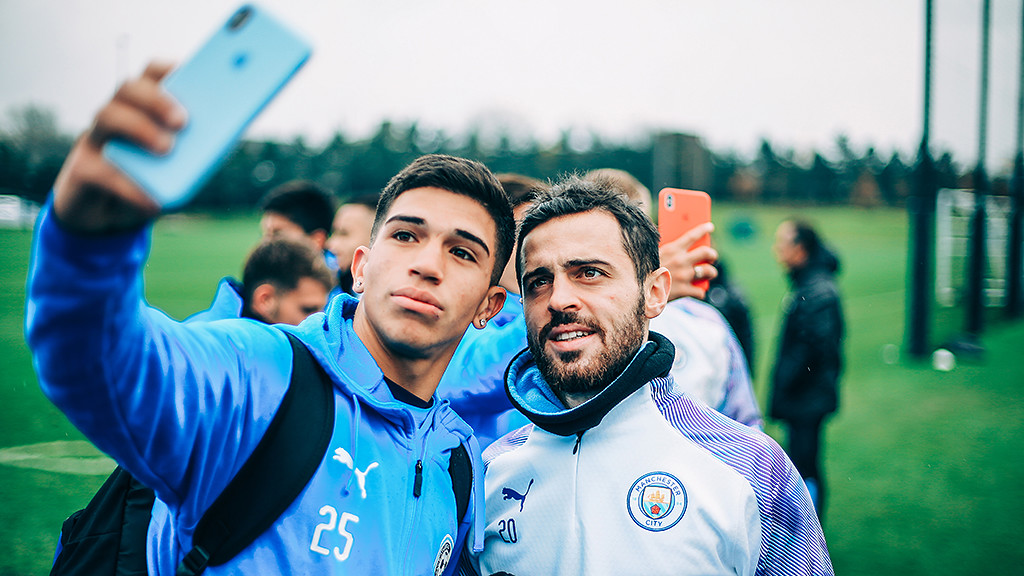 SELFIE TIME: One of the Torque squad stops for a quick selfie with Bernardo Silva
Barely 12 hours after sealing our place in the last 16 of the Champions League, City were back on duty at the CFA on Wednesday morning.
And with attention switched to Saturday's crucial Premier League trip to Newcastle United, Pep Guardiola's squad were joined by some interested onlookers.
The squad from Club Atletico Torque – our CFG sister club from Uruguay – are currently over in Manchester after enjoying a fine season of their own which culminated in promotion back to Uruguay's Primera Division.
READ: Which TV channel is Newcastle United v City on?
WATCH: City 1-1 Shakhtar | Brief highlights
And though the Manchester weather wasn't at its kindest, the Torque players were thoroughly in their element and clearly delighted to see the City squad up close.
View the best pictures from the Wednesday's session above…
CENTRE OF ATTENTION: Gabriel Jesus was in ebullient spirits as he trained alongside Raheem Sterling, Ilkay Gundogan and Joao Cancelo
1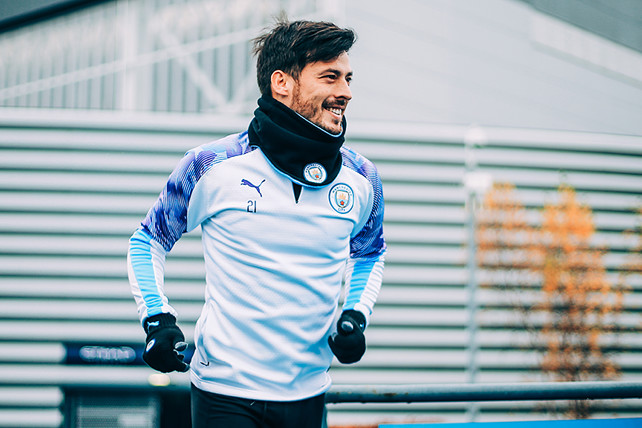 SOLID SILVA: El Mago was all smiles ahead of Wednesday's session
2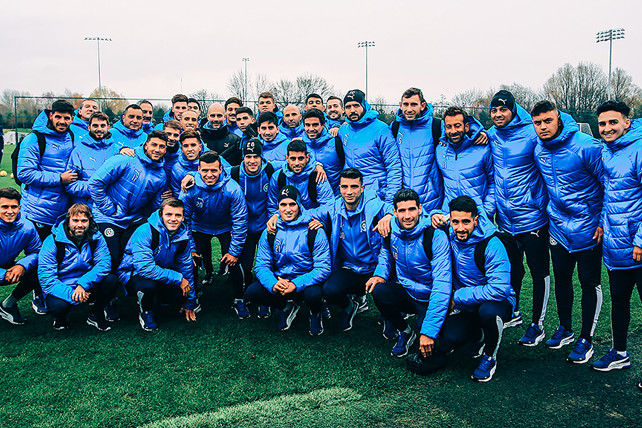 BLUE CAMP: The Torque squad were delighted to be at the CFA
3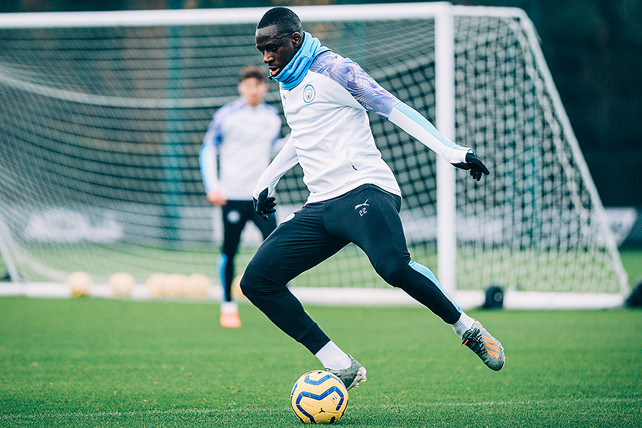 ACTION MENDY: Our French full-back was in the thick of things at training
4
AT ARMS LENGTH: Fernandinho and Ian Cralo Poveda spar for supremacy!
5
ROUND TWO: Ian and Ferna continue their fun and games!
6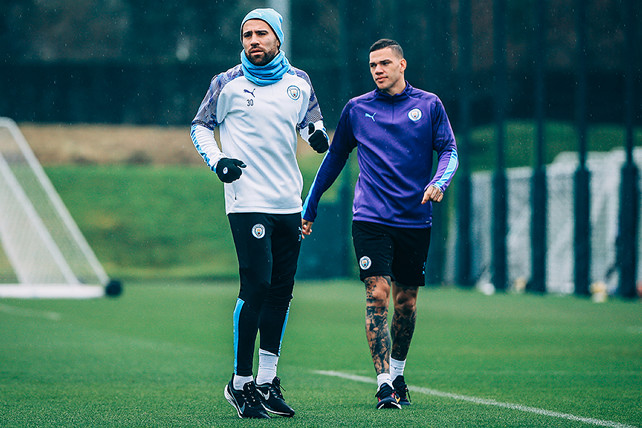 WEDNESDAY WARM-UP: Nicolas Otamendi and Ederson limber up
7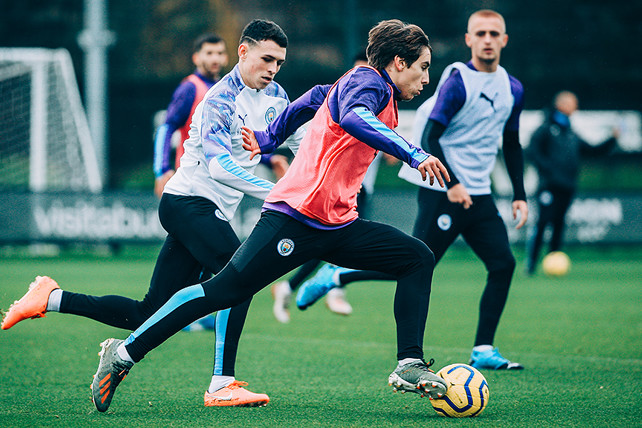 AFTER BERNERS: Adrian Bernabe shows his sprinting prowess
8
RAIN MAN: Kevin De Bruyne sees the funny side during a break in training