Tickets and Travel
1
Aston Villa v City: Supporter info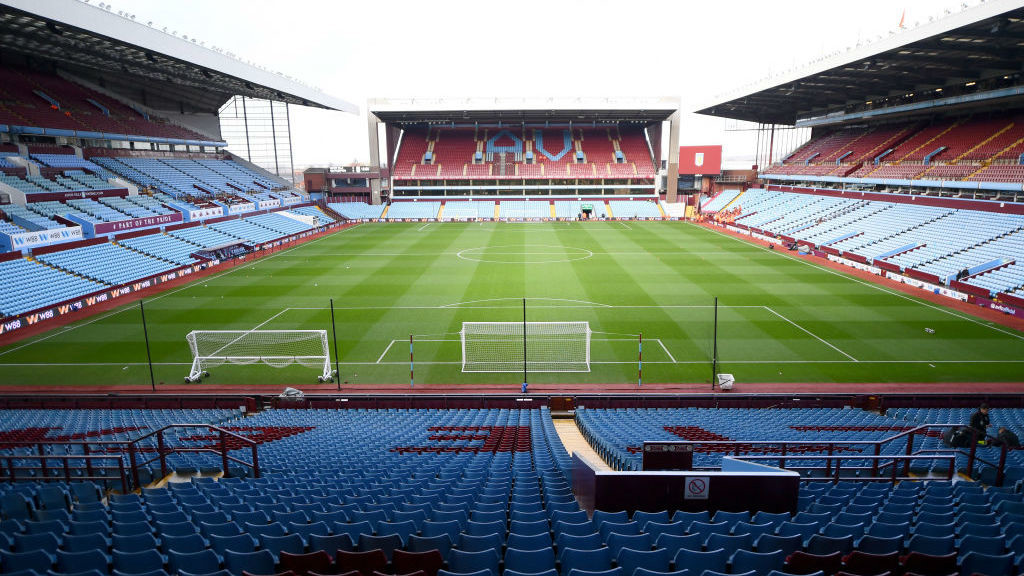 Important service information ahead of our away fixture against Aston Villa, Sunday 12th January, kick-off 4.30pm.
We ask you to arrive at least 1-hour prior to kick-off to allow for security checks and ensure there are no delays in entering the stadium.
Aston Villa Visiting Supporter Guide can be found here but key information is called out below.
TRAVELLING TO THE STADIUM
For directions to the Villa Park, click here. Supporters travelling via public transport are asked to be mindful of other passengers travelling and respect the staff on board. Witton station is the nearest station to Villa Park and is also the nearest train station to the visiting supporters seating at Villa Park.
PARKING
Car Parking priced at £7 for cars is available at the BROOKVALE ROAD Car Park located at the junction of Tame Road (post code is B6 7DS). You will need to arrive early to avoid the Traffic Exclusion Zone if trying to access Brookvale Road.
OFFICIAL MATCH TICKET
The away fans section at Villa Park is located in the north east corner of the Doug Ellis Stand. The allocation is split in to two areas; Doug Ellis Lower – Block Q and Doug Ellis Upper – Block P. Please find the correct turnstile printed on your match day ticket. It is important that aisles are kept clear and supporter do not stand in the hatched areas. The Club accepts no liability for tickets purchased through unofficial channels.
FLAGS
Where possible, we are happy to try and help the displaying of your flag and / or banner at Villa Park within the away area at Villa Park. Please email a photograph of your flag and / or banner to lee.preece@avfc.co.uk at least three days prior to your visit. We reserve the right to refuse admission to any flag or banner. Please get in touch in advance so we can confirm arrangements and avoid disappointing you on the day of the match.
TICKET COLLECTIONS
The visitors' ticket office is located on Witton Lane opposite the away coach park. This ticket office will open approximately one-and-a half hours prior to kick off and close just after kick off.
SALE OF ALCOHOL
The club is licensed to sell alcohol in the Doug Ellis Lower – Block Q only (alcohol will not be available in Doug Ellis Upper – Block P). Please note that no transfers can be permitted.
BAGS AND LUGGAGE
Small bags should be OK to take into the stadium. The contents will be examined by a steward as you enter Villa Park. Larger bags and / or luggage cannot be taken into the stadium. There is insufficient room and such items will inhibit spectator movement. Unfortunately, we are unable to offer any kind of storage facility for bags, back packs or luggage deemed too large to enter the stadium. Where possible, please do not bring any kind of bag.
NO SMOKING
Villa Park has a strict no smoking policy; the use of electronic cigarettes is also prohibited.
CODE OF CONDUCT: RESPECT THE BADGE
If you ever witness crime, vandalism, violence, drugs, the use of smoke bombs and pyrotechnics or abusive behaviour from visiting or home supporters, inside or outside a Stadium, contact a steward as soon as you can and report your concerns.
Manchester City is proud to support the Kick It Out campaign. Download the KIO reporting app today.
Should you require any information from Manchester City Supporter Services, the phone lines are open Monday to Friday, 9am to 5pm (closed Weekend's and Bank Holidays). For this fixture, the Supporter Services phone line will be open from 8am until 4.45pm. You can also follow @MANCITYHELP for the latest service and ticketing information. Aston Villa ticket office can be contacted on 0333 323 1874.